Name:Etl Dlc Listed Steel Housing led high bay light
Description: Improve visual perception and increase comfort Attractive contemporary design Save a lot of energy T5 or T8 lights Shallow depth and structural integrity for quick installation
high bay led light can save a lot of energy while improving comfort. so Not only can you save money, but you can also save costs.
high bay light is the ideal solution for lighting in offices, schools, hospitals, retail and other applications.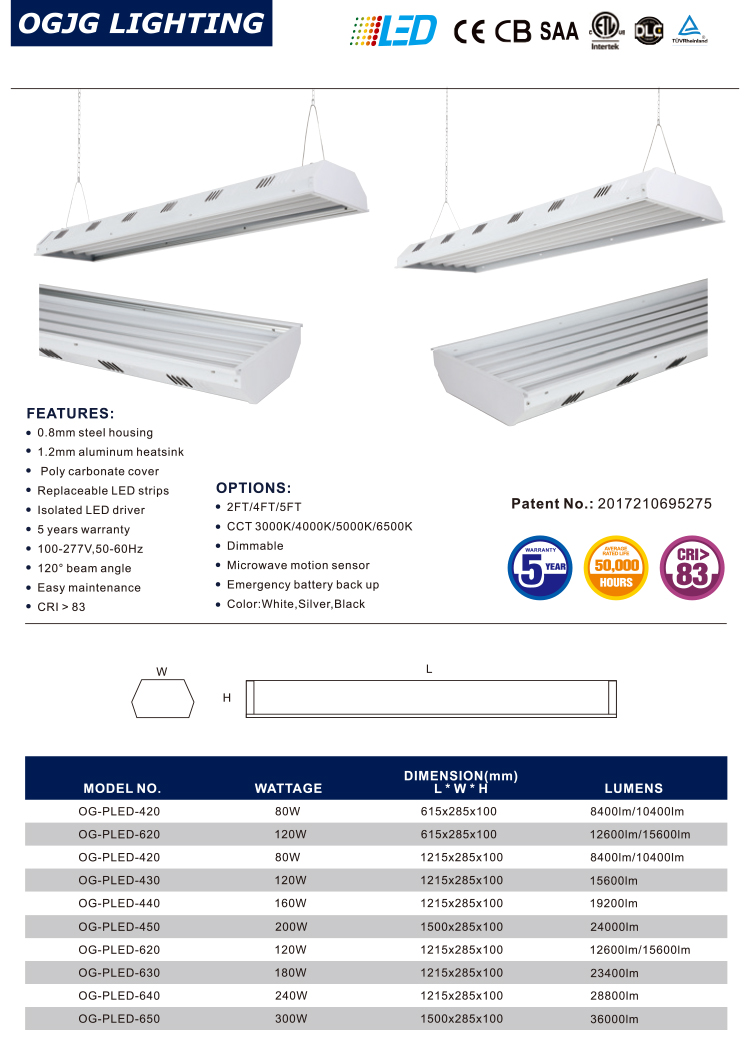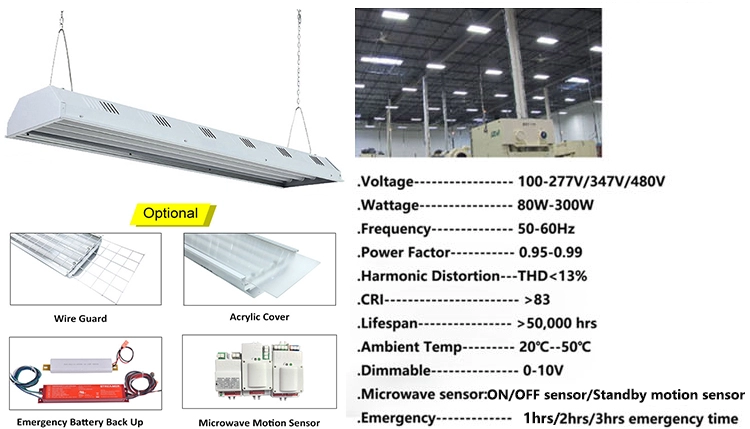 Product Feature:
1.1.2mm thickness aluminum heatsink, Excellent heat dissipation, resistant to rust.
2.Milk white PC diffuser, good light transmission,non-discoloring.
3.Adopt superior imported chips, high luminous efficiency.
4.Wide voltage and constant current driving, good reliability.
5.easy- install aluminum plate, convenient to maintain.
6.Application: family, office, indoor lighting.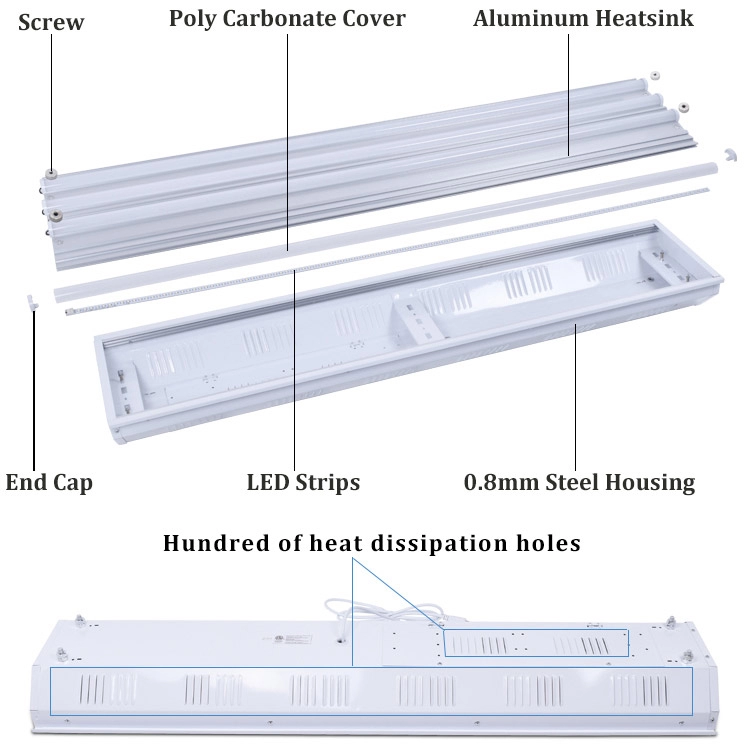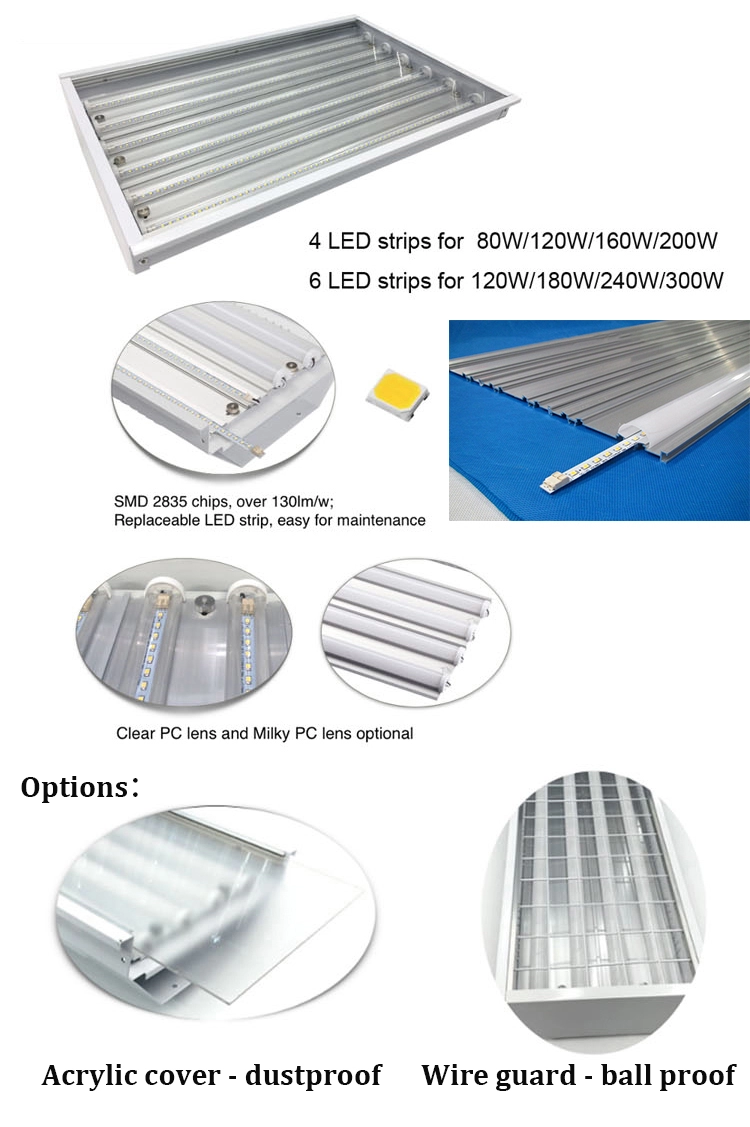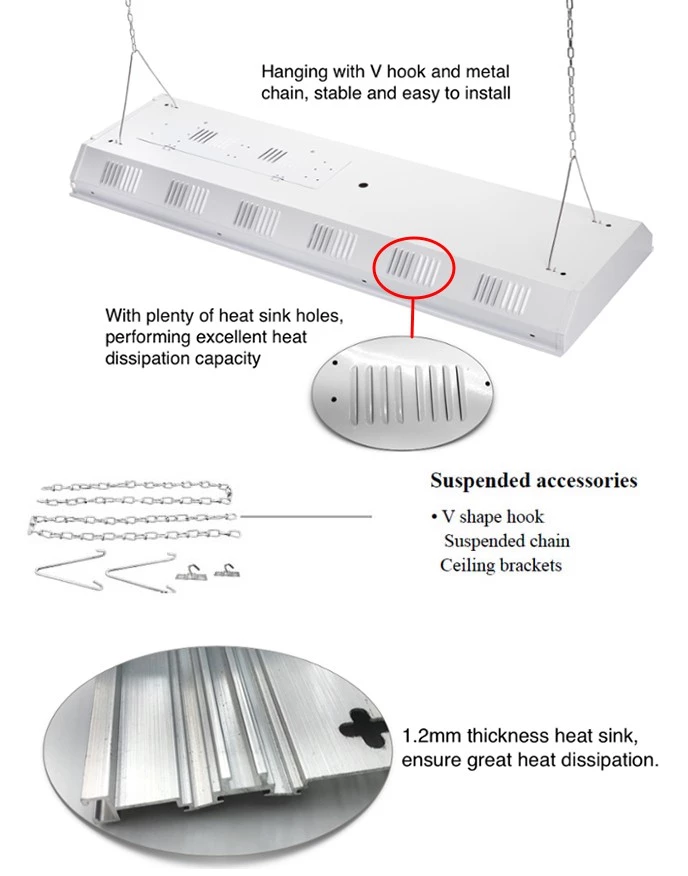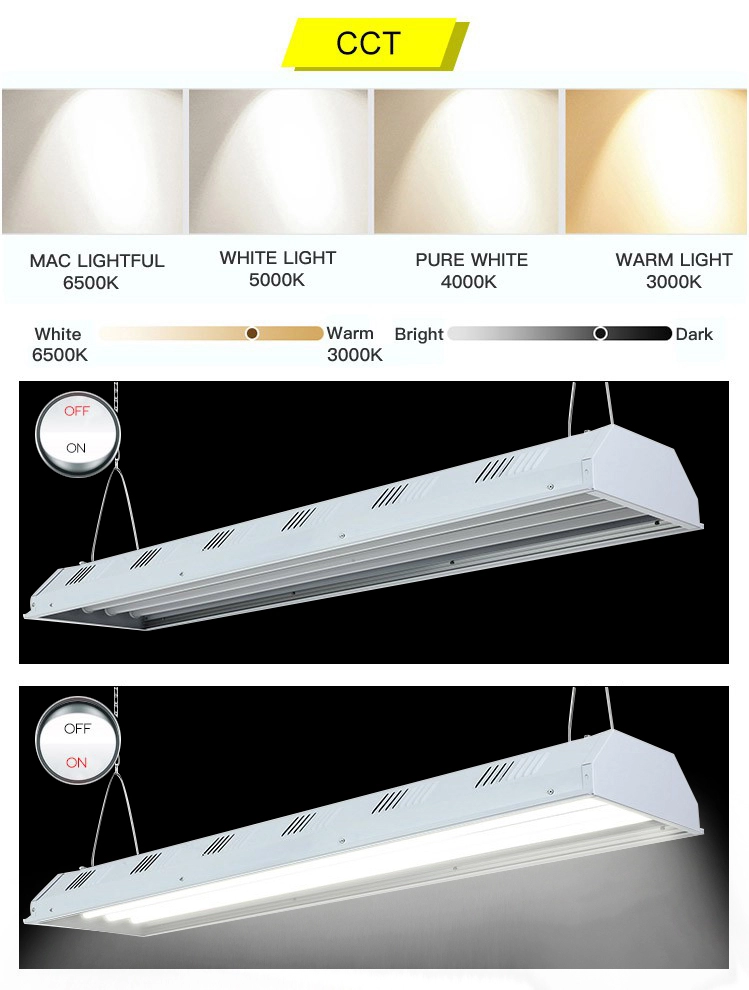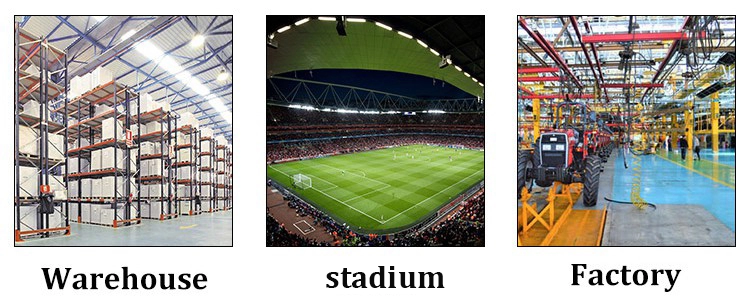 High bay lighting is a powerful light source that can provide light for a large area,High Bay lighting is the ideal solution for any location with high ceilings, like warehouses, factories,workshops, assembly lines, supermarkets, gyms, storage facilities, large conference halls, event centers, recreational facilities, and other places that have high ceilings.